The Social Security Act of 1935
The following is a modified version of a letter to the editor I recently sent to various NH newspapers:
What is the Social Security program?
Signed into law by President Franklin D. Roosevelt on August 14, 1935, the program has evolved into three components, each providing distinct benefits 1) to the qualified, retired elderly; 2) to the disabled; and 3) to the children of deceased workers. These benefits are made possible through taxes imposed on employees, employers, and the self-employed. The tax just referred to, known as the payroll deduction tax, payroll tax, or FICA – Federal Insurance Contributions Act, also funds Medicare and institutions that provide health care to workers who do not have health insurance, nor sufficient resources to pay for that care.
The current Social Security tax rate is 12.4 percent, 6.2 percent of which is withheld both from employer and employee. The full 12.4 percent is paid by the self-employed.
It should be apparent that the FICA tax provides sweeping benefits to Americans in ways not fully known by many, and to the detriment of millions if gutted by opponents, who refer to the program disparagingly as "entitlements," as if a form of undeserved welfare.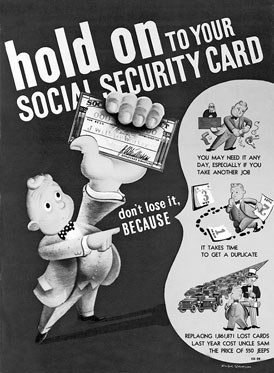 Beginning May 21, 1981, President Reagan penned a series of letters to congressional leaders and members of the National Commission on Social Security Reform urging passage of legislation preserving Social Security for current recipients, and future generations. In one letter, he warns "There has been a great deal of misinformation and, for that matter, pure demagoguery on the subject of social security." In another, he states "… I deplore the opportunistic political maneuvering, cynically designed to play on the fears of many Americans, that some in the Congress are initiating at this time. These efforts appear designed to exploit an issue rather than find a solution to the urgent Social Security program."
Thirty-three years later, that misinformation continues, aided, in part, by the contribution by Pete Peterson of $1 billion towards the destruction of the Social Security program; and by those who call for cuts in benefits or privatization.
As Americans living in a representative democracy, we may enjoy the benefits of whatever the majority agrees upon, is willing to fund, and is legal, and we must not be influenced by the protestations of those who disagree in principle with the existence of social programs.
Also at play is the fatalistic view of too many younger Americans who insist the Social Security program will not be there for them. History proves them wrong. The Social Security program has never missed a payment, and is backed "by the full faith and credit of the United States."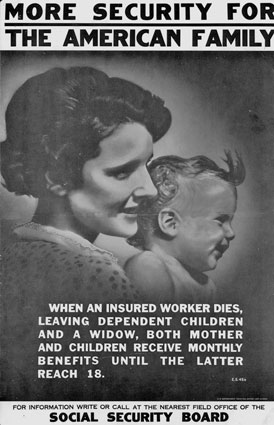 Defying purveyors of misinformation, the 1983 Amendment is credited with leading to the current $2.6 trillion surplus in the Social Security Trust Fund. Credit must also be extended to President Jimmy Carter for his 1977 contributions to the stability of the Social Security program.
Social Security does not contribute to the national deficit, nor the national debt; administrative costs approximate one percent; is prohibited from borrowing; is financed by those who get direct, guaranteed benefits; and any funds borrowed must be repaid with interest.
A boost in Social Security benefits is warranted: The annual cost-of-living allowance has not kept pace with inflation; average monthly benefits equal a person working at minimum wage. At current benefit levels, Social Security spending by recipients adds $775 billion per year to the nation's economy. Boosting benefits translates to boosting our economy.
Bills in Congress would raise monthly benefits $70/month, welcome news to the 58 million beneficiaries of the earned-benefit, anti-poverty insurance program known as Social Security.
Bob Perry
NH State Representative
Strafford County District #3
Strafford and New Durham
Additional Resources
Boost Social Security Now
by the
National Committee to Preserve Social Security and Medicare
www.boostsocialsecuritynow.org
.
Social Security Act of 1935
Read the original Act on the
Social Security Website
http://www.ssa.gov/history/35act.html
Social Security Act
on
Wikipedia
http://en.wikipedia.org/wiki/Social_Security_Act
Administering Social Security Challenges Yesterday and Today
on
Social Security Administration
website
http://www.ssa.gov/policy/docs/ssb/v70n3/v70n3p27.html
Image Credits:
http://en.wikipedia.org/wiki/Social_Security_Act
http://www.ssa.gov/policy/docs/ssb/v70n3/v70n3p27.html